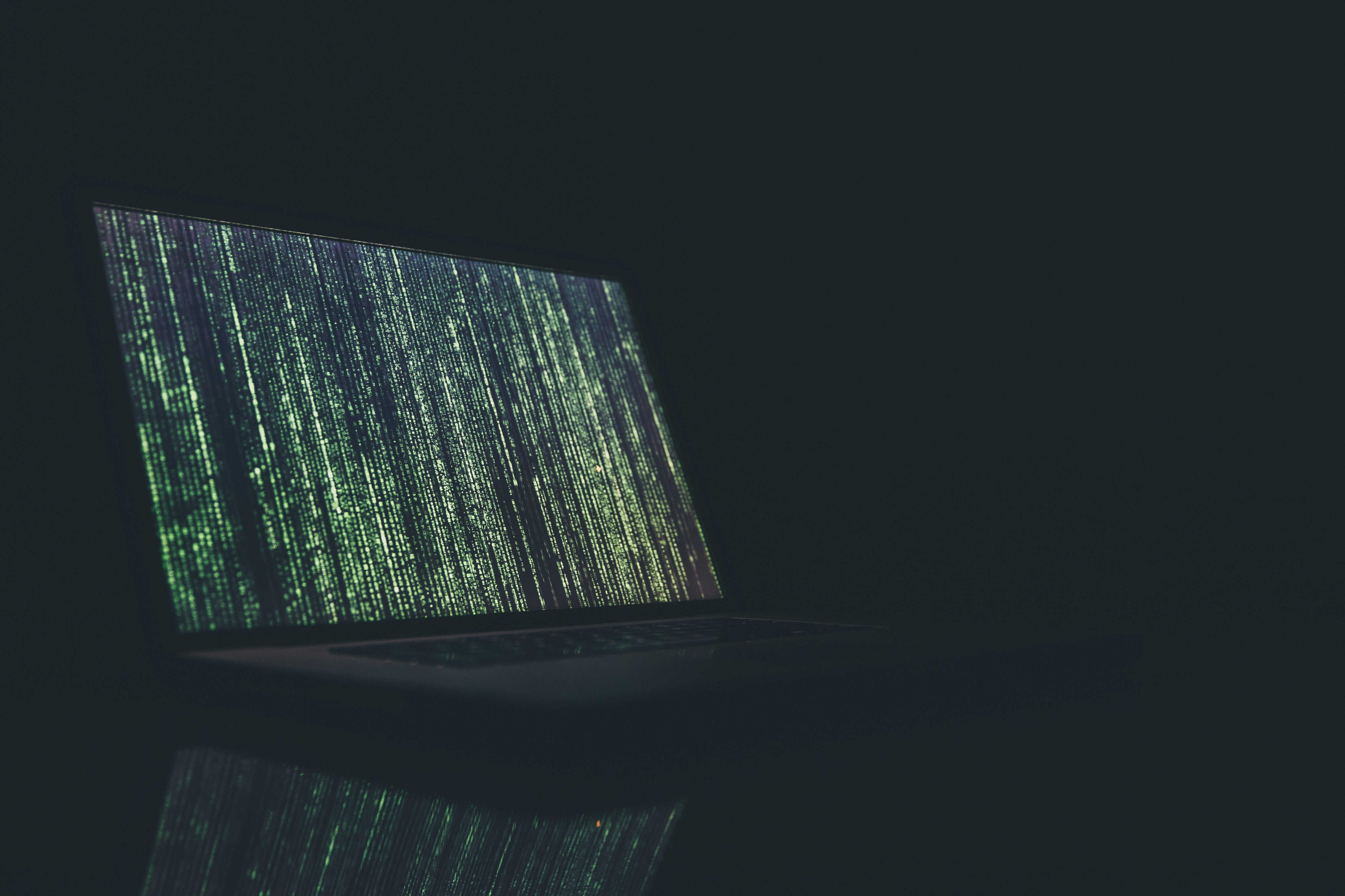 Over the past decade, government across the world find ways to battle the piracy by sharing through p2p or torrent. Many of the top torrent sites has down including some big file sharing sites.
Seeders and Leechers are trying to find ways to protect themselves from the government by doing tons of security measurements such as using TOR, VPN (proven zero logs), using non-personal pc and many more.
However, lately, while searching for active torrent sites in 2018, I noticed an ad that captures my attention. A cloud-based torrenting site that downloads and seeds the torrent for you at the same time. This site promises that will do the security layer for you and promise not to sell your data while using their services to download a torrent or legit files. This sites has been running for sometime now and found out that has tons of users across the globe.
Here, I will share my experiences on the top cloud-based torrents and give them honest feedback.
Seedr.cc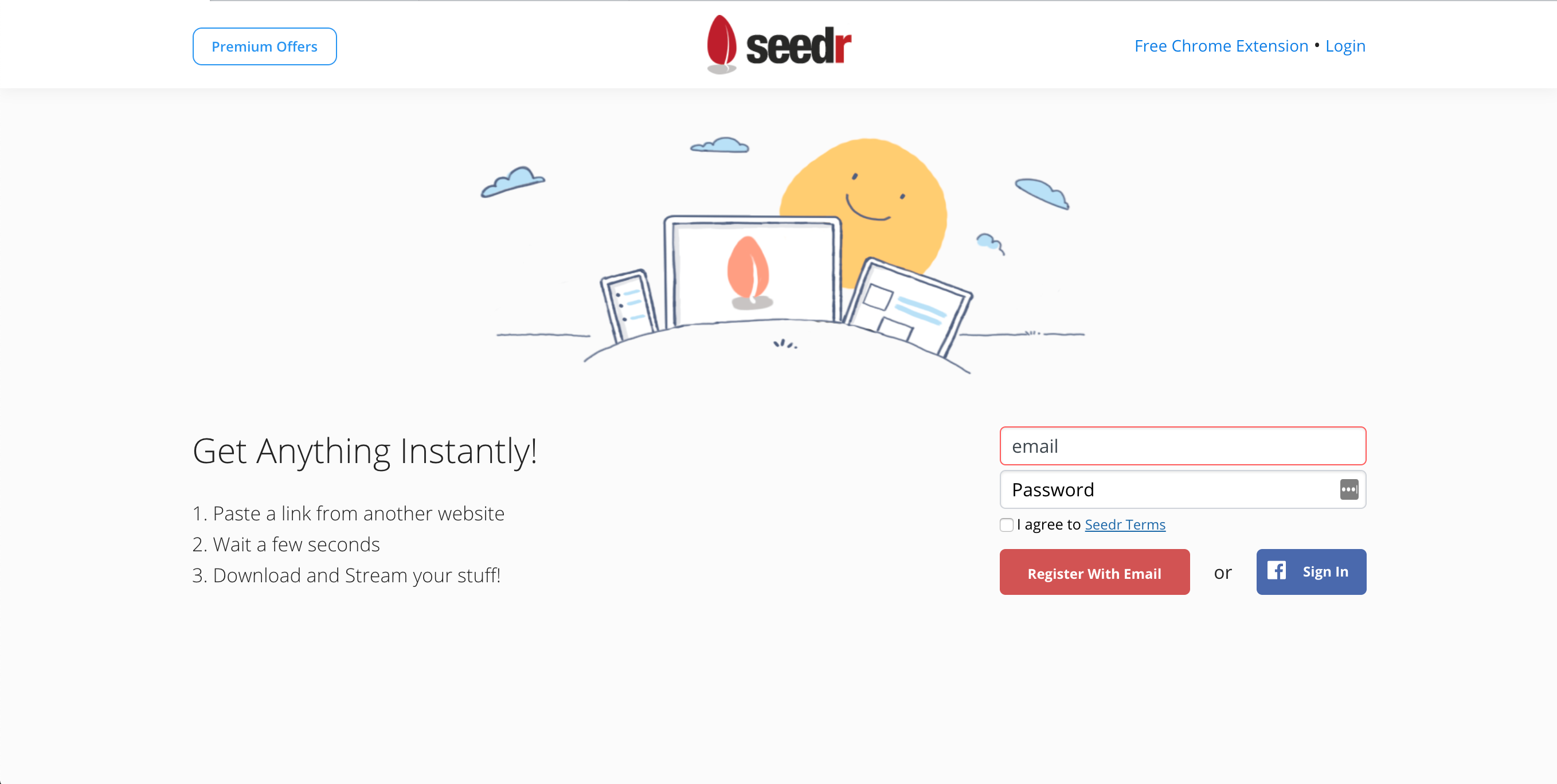 I been seeing Seedr.cc before in many tweets from colleagues but never tried to check or visit their website before. Seedr.cc same as others is a cloud-based torrent and downloading site. Although currently as of writing, they do not have the actual list of their features on one page, here the pros and cons based on my experience.
Seedr Pros:
Insanely Blazing Fast Download - instantly download the files for you in seconds (tried 100gb file and instant, its available for me in seconds). The magic here is once the data has been downloaded before by other users, this file will be shared with you. But tried weird and poor seeders but still, I downloaded a 26GB file less than an hour. Not so bad after all.
Security - As promised, all the data being download are being scanned by Kaspersky
Streaming - When you download a movie, they will try to play the video for you; a regular standard video for non-paid users while HD setting for premium users.
Servers - premium users can choose their server or just set to fastest server available.
Free Users - generously grants instant 2gb space for free users and can add up to 2.5gb in a total of 4.5gb through series of posts and reviews via Twitter, Youtube, Pinterest and blog post.
Static IP - private trackers can have assigned static IP feature
FTP and WebDAV - aside from native download through their website, premium users (depending on the subscription) can enjoy this benefits.
REST API - for high-end subscribers, a REST API feature is being offered. Not sure what's the purpose but somehow, it opens some doors to extend the functionality.
Browser Add-ons - I found Seedr.cc provides browser add-ons to Chrome and Firefox for easy downloading.
Unlimited Bandwidth - currently their offer unlimited bandwidth which means despite your torrent and downloading activity, you can do whatever as much as you want.
Seedr Cons
Limited Servers - although you can select around more than ten servers in different locations, I find some of it is very slow when downloading the file.
Tried with VPN and still find it slow.
Zero Plugins - unfortunately, I found out that unlike other cloud-based torrent sites, Seedr.cc does not offer extensibility to send your files from their website directly to cloud-based storage such as Dropbox, Google Drive or Microsoft Drive.
Customer Support - I subscribe to 100gb as Pro user, and I find the Customer Support response time is not that great. I experience waiting for 24 hours, although not that bad but hoping to get an answer quickly as much as possible.
Limited Torrents - honestly I don't mind it but for some, this might be an issue. Depending on your subscription, Seedr limits the parallel download at the same time.
Bitport.io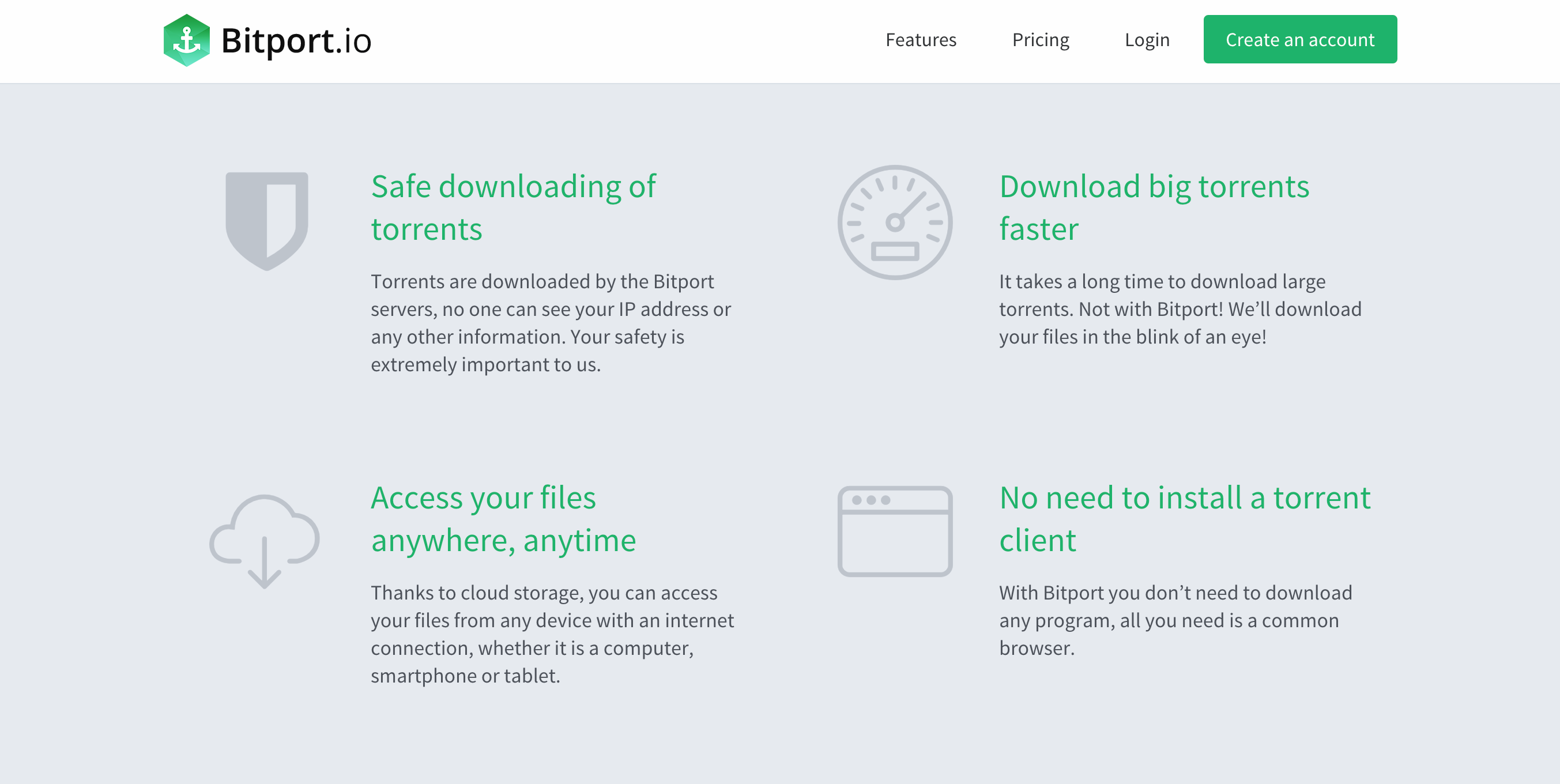 This site is my next personal choice. Aside from nice UI and a wide range of plugins, integration and tips support. I tried them for a few and here are the following pros and cons I experience.
Bitport Pros
Wide Integration and Plugins - bitport offers lots of integration and plugins, whether you want to send your file directly to Google Drive, Samsung TV, Apple TV and many more.
Streaming - like its competitors, Bitport allows you to watch movies online.
Security - all files are being scanned by ESET NOD 32.
RSS - enjoy downloading files through RSS downloader
Torrents per day - Unlimited Torrents per day. Its one of the freest features.
Bitcoin - in case you want to pay using your bitcoin, Bitport allows you to do that.
Nice UI - I like so much the user experience. It's not confusing at all and just straightforward.
Bitport Cons
Slow Download - somehow, I find Bitport slower to download the files. I tried to download a 1gb file, and it took me 2-3 hours.
Video Support - I tried to download a .mkv file, and I wasn't able to play the video.
No Static IP - although it's not part of my requirements, I find using a static IP feature useful
A little Expensive - unlike others, $15 will give you 250GB space.
OffCloud.com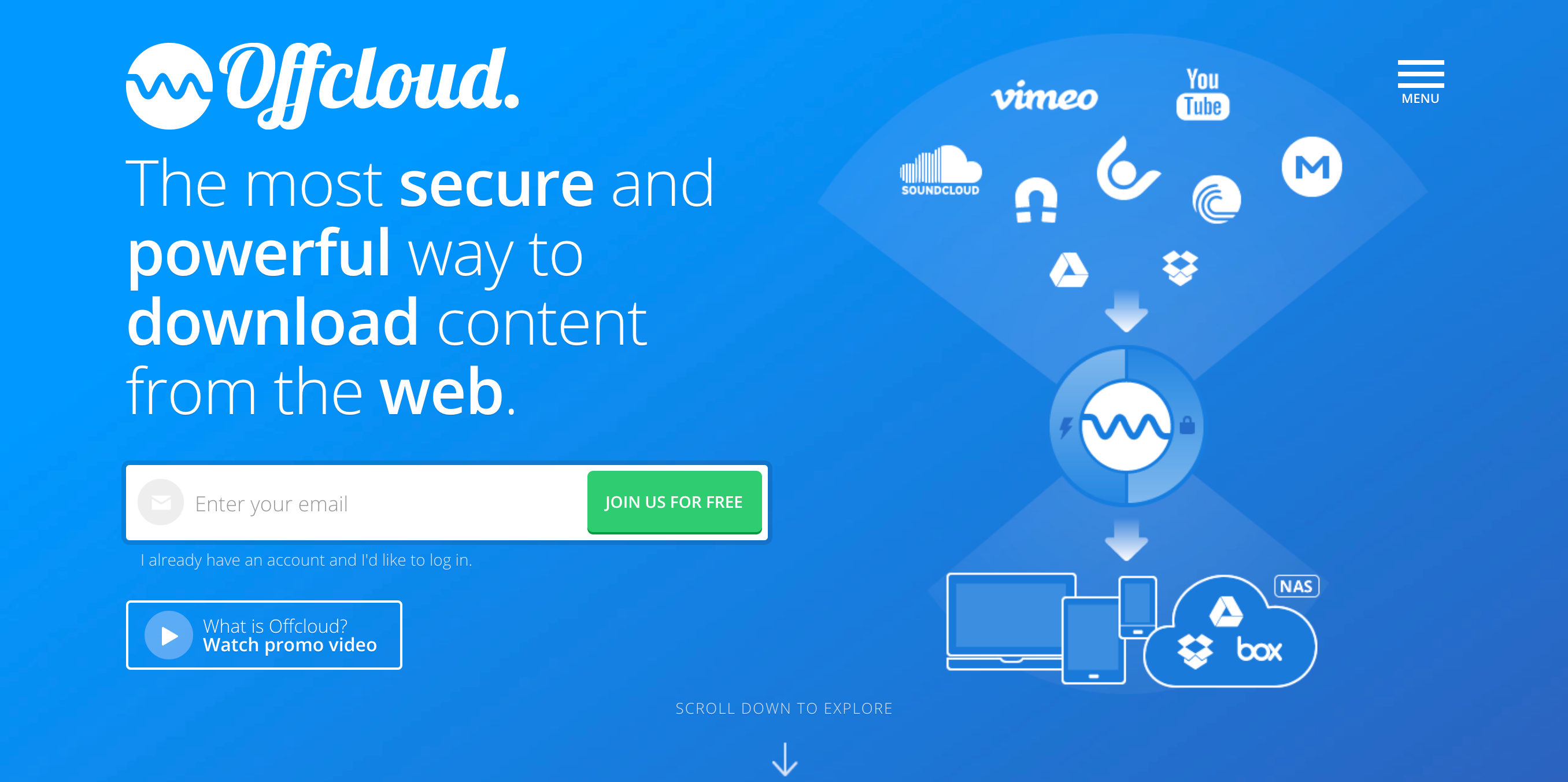 OffCloud does a lot of things aside from torrent downloading. It offers you tons of extensive features and extensibility from downloading torrents, youtube videos, adult videos, books, rapidgator files, online articles, or downloading from Usenet.
However, due to a large number of features, I did not have a chance to test them all plus having limited access to free membership. But here's what I observe:
Proxy servers across the globe
Remote Cloud Storage
Cloud Backup
Fair decent download speed
A little confusing UI for your download history
Limited usage and feature for free members
High Number of Supported Sites with fair of amount quotas